Glass Block Window Accessories
Glass Block Ventilators
Made from superior UV resistant PVC, with fully welded corners, dual pane glass sashes, removable exterior screens, and weatherproof hardware.
Ventilators are available in a variety of sizes to work in virtually any glass block window.
Sizes:  Standard glass block ventilator sizes range in width from 11.5" to 23.25" and in height from 5.75" to 7.75".  Other widths and heights are available by special order.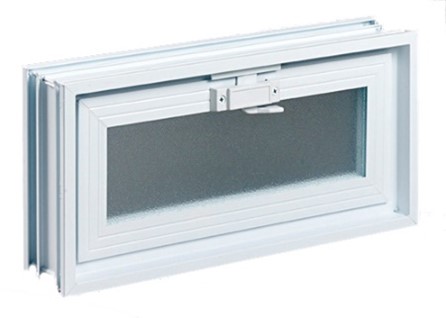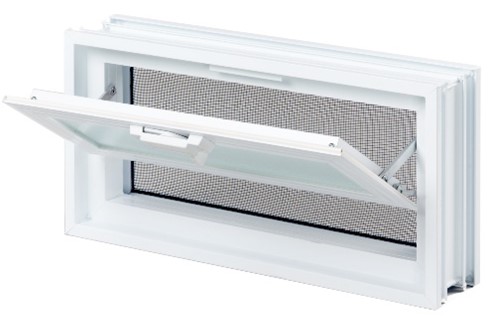 Special Order Color:  Clay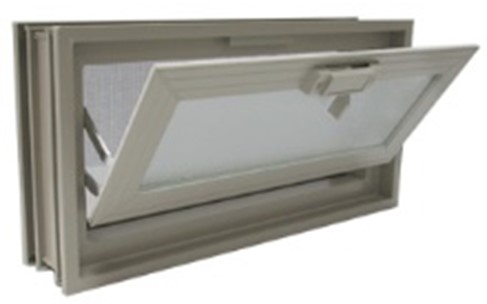 Exterior applied colors (interior exposed surfaces and sash are white)

Forest Green – Special Order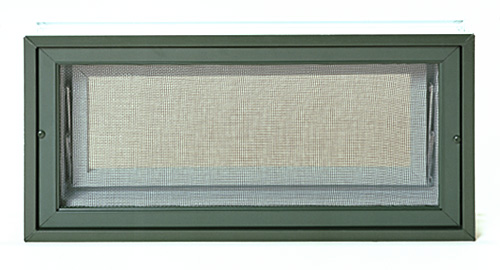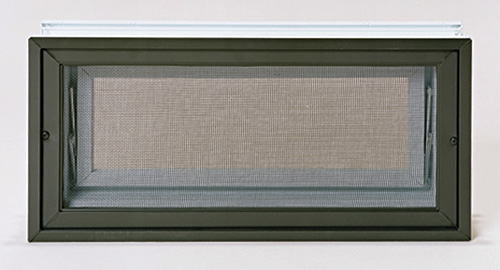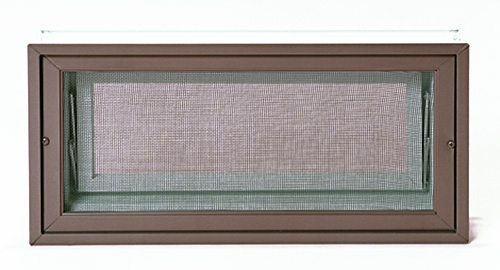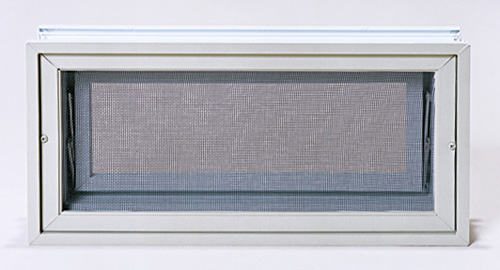 Dryer Vent Blocks are available in 4 sizes to match the glass block dimensions:  6" x 6" (5.75" x 5.75"), 6" x 8" (5.75" x 7.75"), 8" x 6" (7.75" x 5.75"), and 8" x 8" (7.75" x 7.75"). 
Dryer Vent Blocks have fully welded frames and include 3 louvers which automatically open and close with the dryer's exhaust, a standard 4" opening, and collar to connect your dryer vent hose.
Available in standard White or special-order Clay.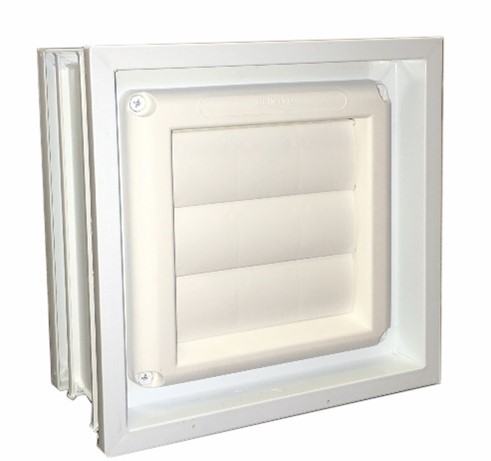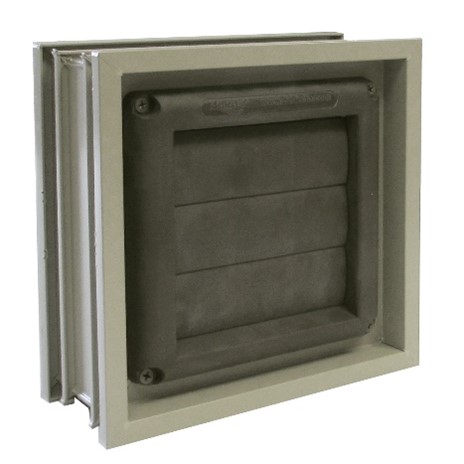 Power Ventilators
Hopper style power ventilators are available in a variety of sizes to fit within our glass block windows and are made with the same fully welded frames and sashes, and dual pane real glass sashes as our standard hopper ventilators.
14", 16" and 18" width power ventilators include 2 fans each and exhaust 160CFM
20", 22", and 24" width power ventilators include 3 fans each and exhaust 240CFM
*Other sizes available via special order
Power Ventilators automatically come on when the sash is opened and automatically shut off when the sash is closed.
Each fan is a ball bearing AC fan with a 5 year continuous duty rating – UL recognized and CSA certified.
A 110V GFCI outlet is strongly suggested.
Each comes with a 6' cord with plug. *6' cord will be reduced when installed within a glass block window so plan your outlet accordingly.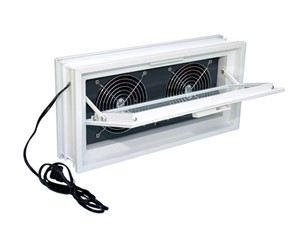 Commercial Style Power Ventilators
These are utility exhaust fans designed for general purpose exhaust applications.
Fans include automatic shutters, speed controllable motors, corrosion resistant wire guards, and are installed within the same fully welded white frame as our hopper ventilators for easy incorporation into a glass block window.
16" x 16" includes a 1.5 Amp fan with a maximum of 800CFM
24" x 24" includes a 5 Amp fan with a maximum of 2,830CFM
Switches and external wiring are not included and should be installed by a licensed electrician.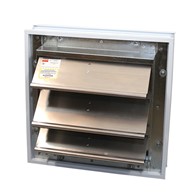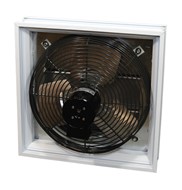 There is no better name in Glass Block. Cincinnati Glass Block provides block, installation, & consulting/design. For contractors we offer training classes. Contact us now and see how Glass Block can improve your home or business.