Wedi products are waterproof all the way through, unlike competitive shower systems.
Wedi has a variety of curbs and ramps to chose from.  All are the same XPS foam which the bases and building panels are made from.  Easy to cut to size and easy to manipulate for angle or round curbs.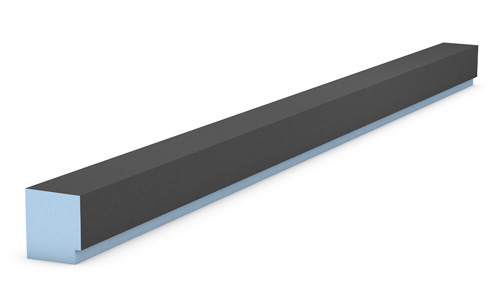 The standard Full Foam Curb is 5" tall and 4.5" thick.  It's essentially the same dimension as a 2×4 wall with 1/2" drywall or wedi board on either side.  This makes the transition from wall to threshold seamless when the shower opening is in line with a wall.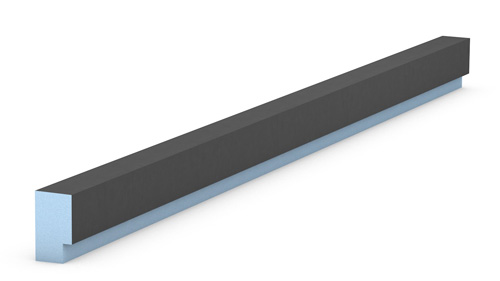 The "Lean Curb" is great where you need every inch of shower space, or just want a smaller curb overall.  Perfect for alcove showers where the curb is perpendicular to the walls rather than in-line with them.
The Lean Curb is only 3.5" tall and 2" thick.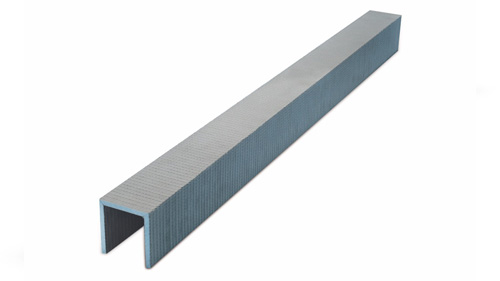 The "Curb Over" is the same dimension as the standard Full Foam, but made specifically to cap a curb built from 3 – 2x4s stacked in the threshold, (standard shower curb framing).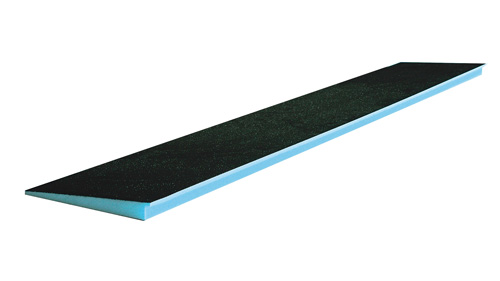 Perhaps you need ADA compliant access and you can't use the Fundo Ligno for a curbless entry.
Wedi's ADA ramp is designed to meet ADA wheelchair accessibility compliance.
There is a variety shower seating options from wedi.  Corner seats, suspended benches, full-front benches and you could even build your own to virtually any size or shape using wedi's 2" thick Building Panel.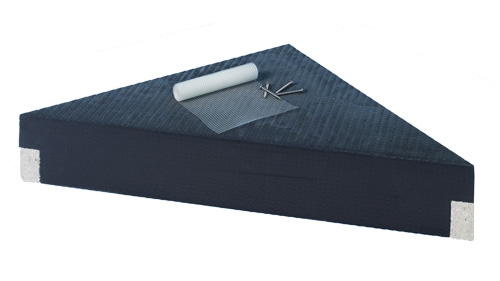 wedi's Suspended Corner Seat kit comes complete with all components necessary for installation.  They can be installed at any height on the wall.
Available in 2 sizes:
17" x 17" and 24" x 24"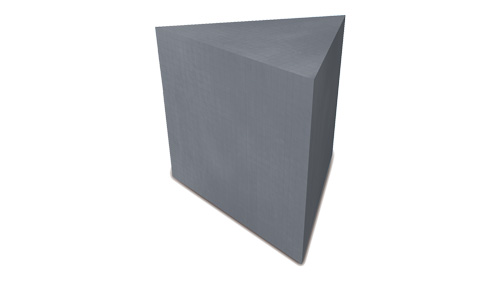 The wedi Triangle Seat is a solid block of wedi's XPS foam.  It's easily installed with thinset on the shower floor and joint sealant fastening it to the walls.
It's 23" x 23" and 20" tall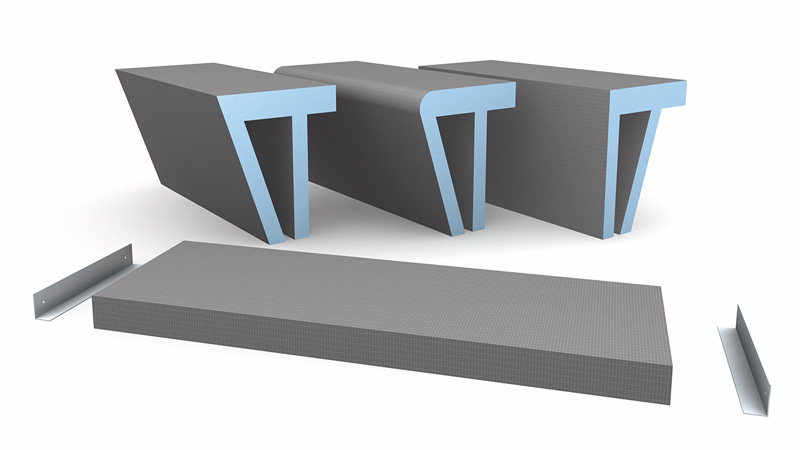 The Sanoasa Shower Bench Group is a selection of full-width seating options by wedi.  These lightweight XPS foam bench kits are easy to cut to size and simple to install.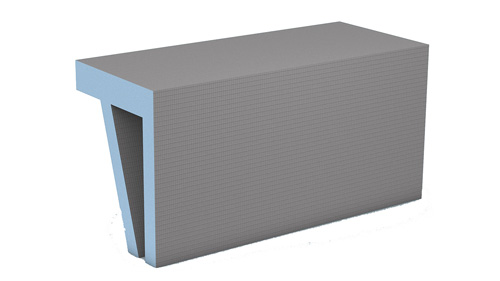 The Sanoasa Shower Bench 1 is a square corner, full front bench that come in either 35" or 47" widths and is 18" deep and 15" tall.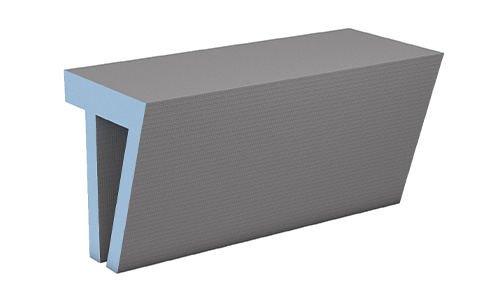 The Sanoasa Shower Bench 2 has a full front that is kicked back for heal room.  Also in 35" or 47" widths and 18" deep and 15" tall.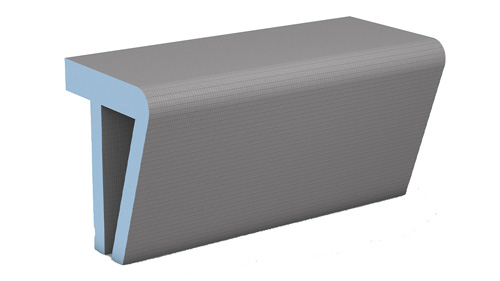 The Sanoasa Shower Bench 3 has a full front but rather than a sharp corner has a rounded edge.  Also available in 35" or 47" widths, 18" deep and 15" tall.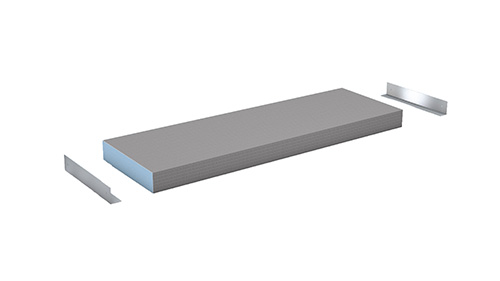 The Sanoasa Shower Bench 4 is a suspended bench that can be cut to fit showers up to 47.5" wide and comes with the aluminum brackets necessary to secure it to the side walls.
Fundo Primo and Fundo Ligno drain options
Because the Fundo Primo and Fundo Ligno shower bases share the same drain system, they also share the same drain cover options.
Every Fundo Primo and Fundo Ligno shower base comes with the standard Brushed Stainless drain kit. The kit includes a compression fit drain fixture, a drain cover riser that lifts the drain cover to meet the surface of thicker tiles, and of course, the Brushed Stainless drain kit.
Optional covers for the Fundo Primo and Fundo Ligno are the 2 piece covers only.  The removable cover for servicing the drain and the matching frame that carries the cover.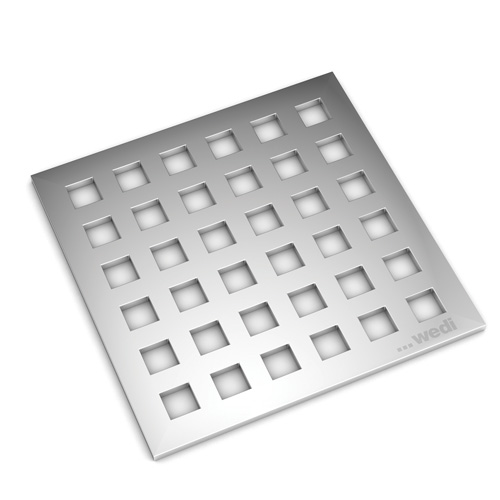 Standard Brushed Stainless Cover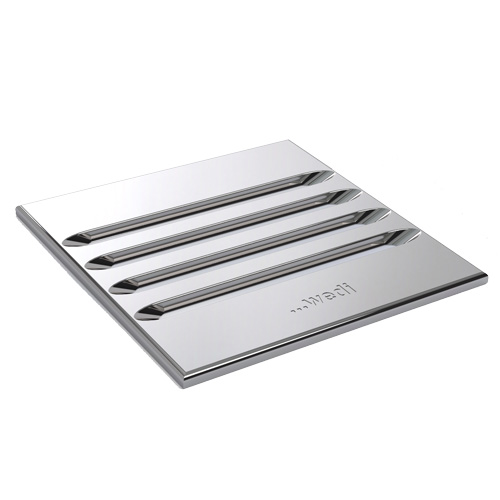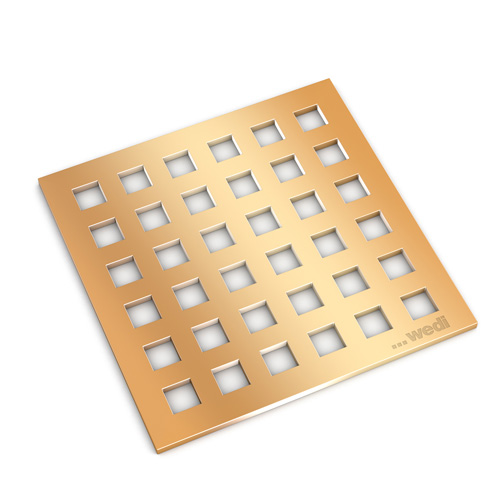 Standard Brushed Stainless Cover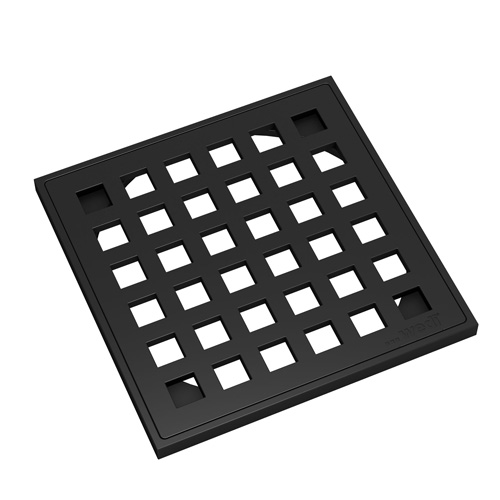 Premium Matte Black Cover
(shown in matching frame)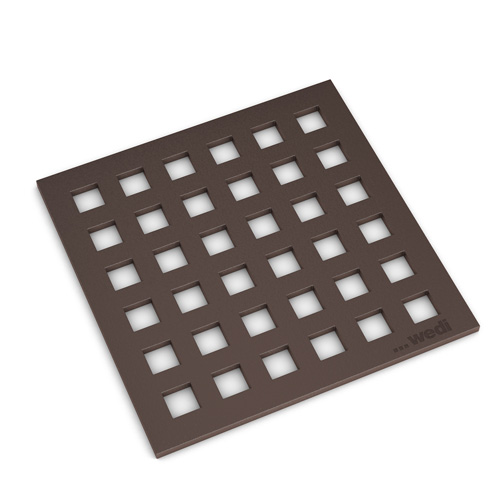 Premium Oil Rubbed Bronze Cover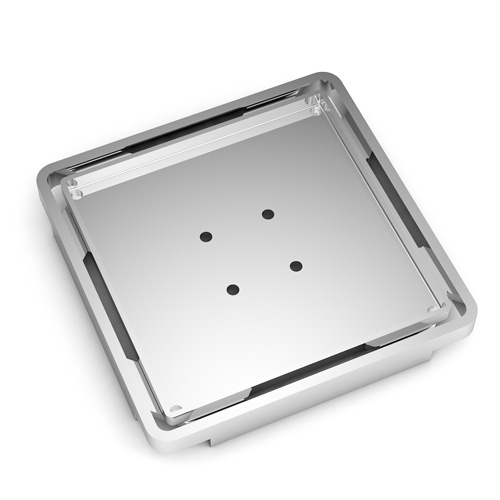 Fundo Riolito and Riolito Neo drain options
The Fundo Riolito and Riolito Neo bases are wedi's trench drain bases.  There are two width options based on the base you use.  The finish options and accessories for each are the same.
Unlike the Fundo Primo and Fundo Ligno bases, the Riolito and Riolito Neo do not come with a standard drain cover so be sure to specify which cover you prefer when ordering your Riolito or Riolito Neo base.

The Riolito Standard Cover is a single length of stainless with folded long edges and a brushed surface treatment.

The Riolito Delux Cover is the same as the Standard cover with a solid bar of brushed stainless steel applied to the top.

The Riolito Tileable Cover is designed with a trench to install your tile within.  The exposed edges are the same brushed stainless steel.
Fundo Riolito Drain Cover Instructions here
New from wedi is the Riolito Channel Frame.  The Channel Frame is an optional accessory that hides the tile edge at the drain.  The one piece frame is adjustable for tile thickness from 1/4" to 3/4" thick.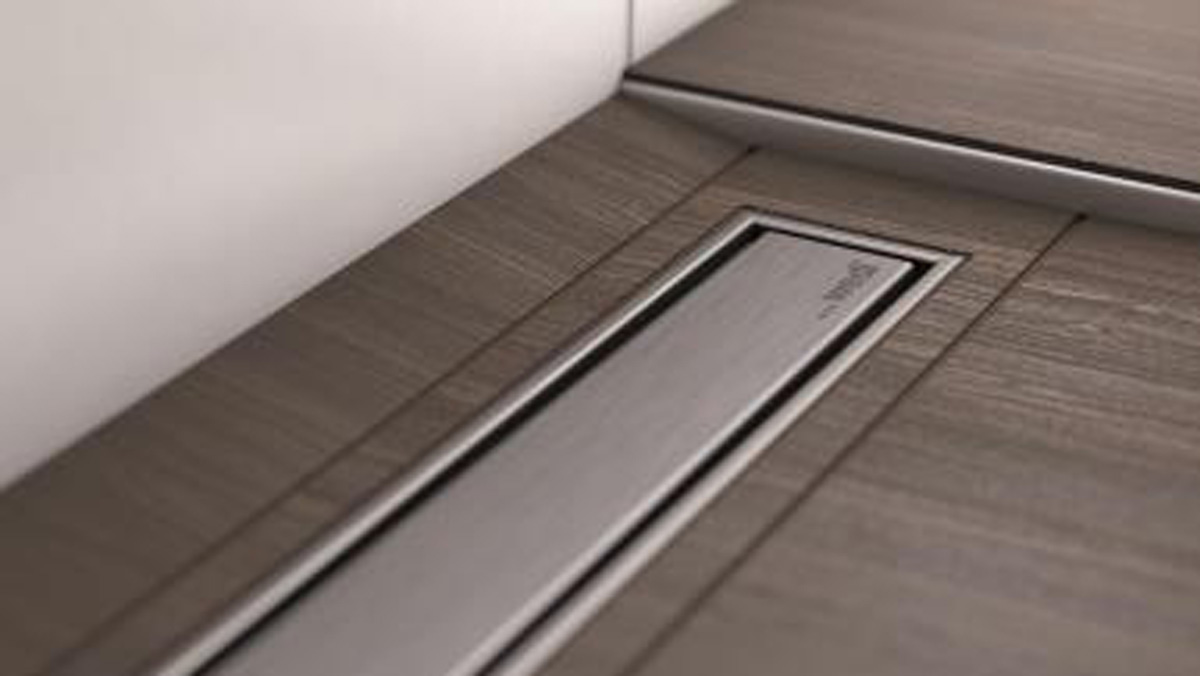 Fundo Discreto Wall Drain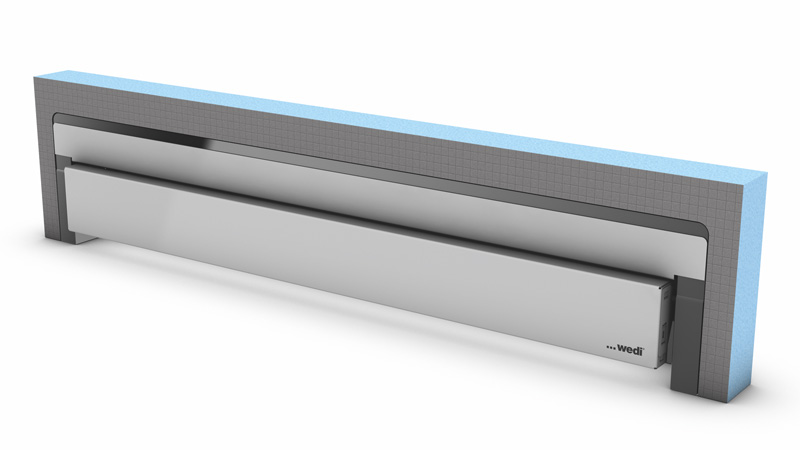 The Fundo Discreto is a unique drain system that puts the drain in the wall rather than the floor.  It's best used as an accessory to Fundo Riolito and Riolito Neo shower bases, and is best applied in the front apron of a wedi bench.  The cover itself can be installed with either the brushed stainless face exposed, or flipped to use as a tileable cover to hide the entire drain.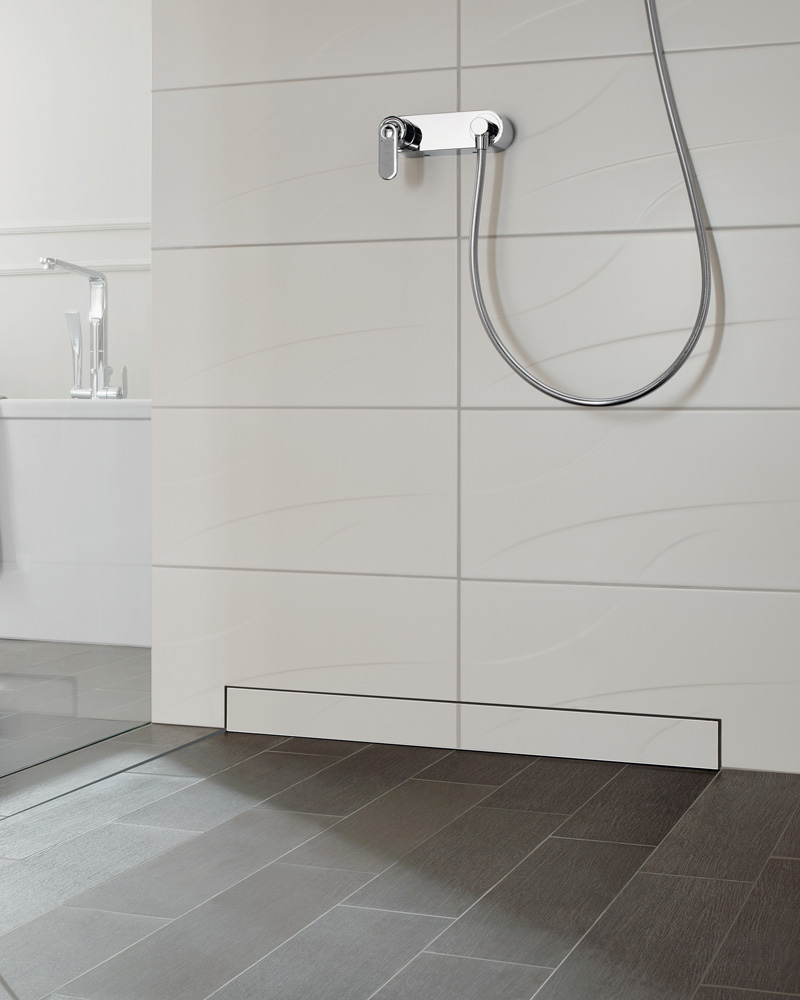 Wedi Shower Niches are made from the same 1/2" thick XPS foam building panels you use on the walls for seamless integration.
Each Niche is designed to fit between studs that are laid out 16" on center.  The depth is designed to work with 2×4 walls, but will work as well in a 2×6 or 2×8 wall.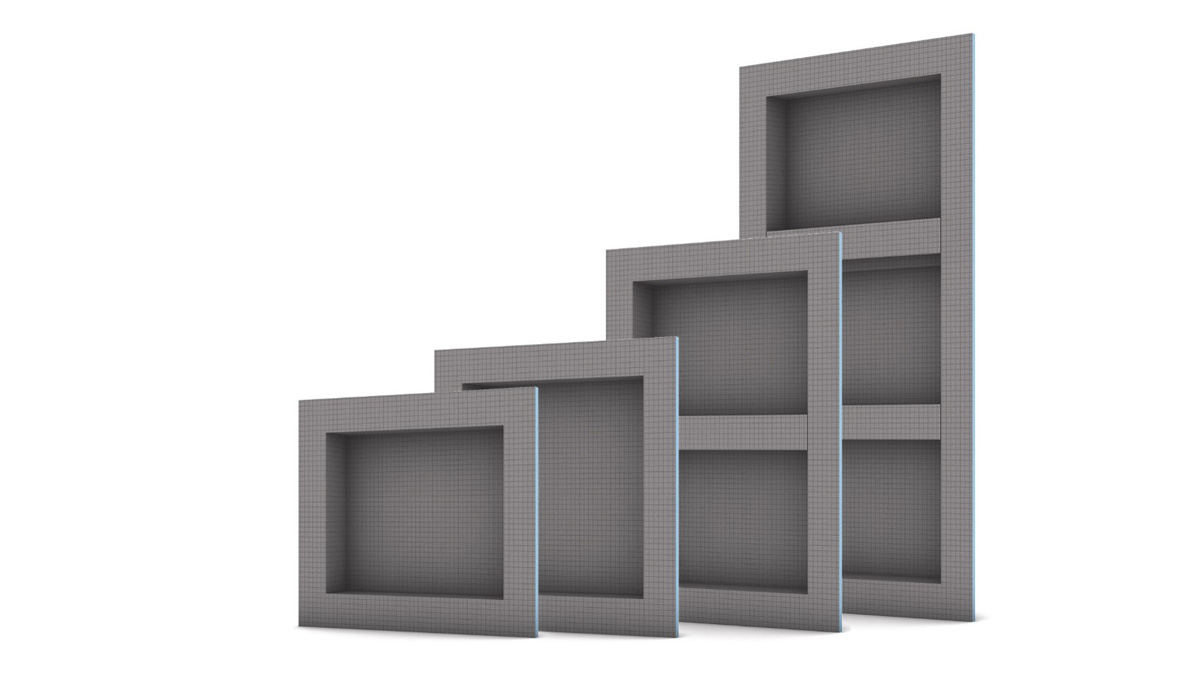 Wedi Shower Niches are available in a variety of sizes:
16"x12", 16"x16", 16"x22", and 16"x42".  The 16"x22" comes with a single adjustable shelf while the 16"x42" comes with two adjustable foam shelves.
New in 2022 is wedi's glass shelf for Niches.  This shelf is designed specifically to fit inside wedi's Niches with tile installed below and above on 3 sides providing support for your shower products.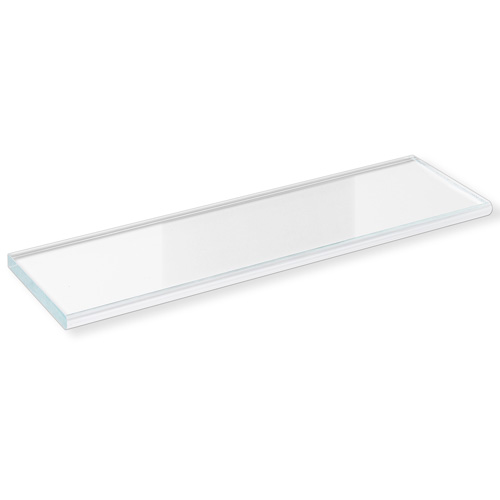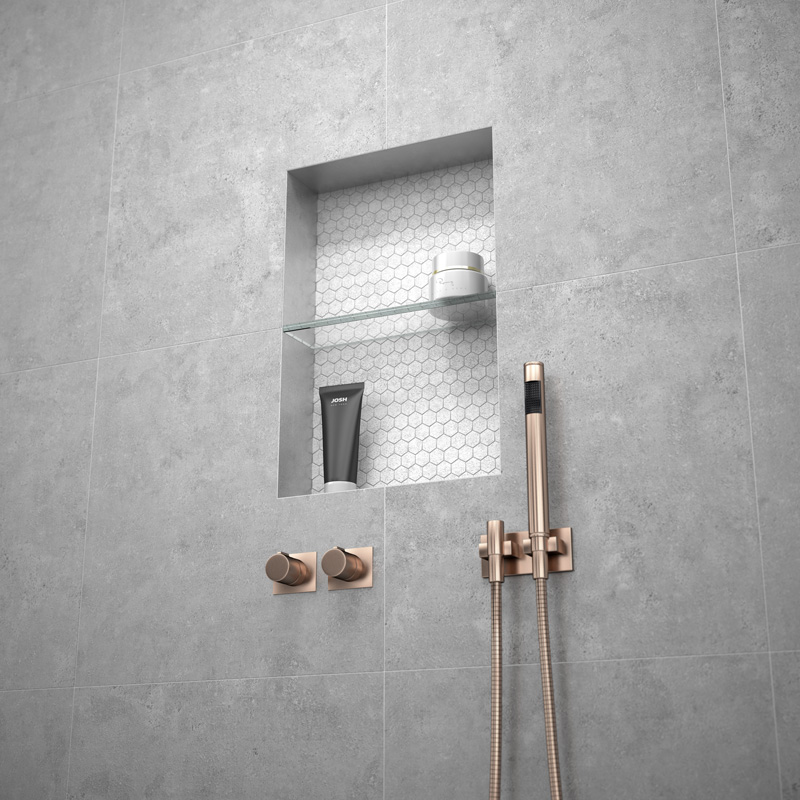 A variety of installation tools and accessories are available as well.
Wedi Joint Sealant
wedi fastener kits
Subliner Dry
Vapor Barrier products for steam rooms
There is no better name in Glass Block. Cincinnati Glass Block provides block, installation, & consulting/design. For contractors we offer training classes. Contact us now and see how Glass Block can improve your home or business.