CrystaLok Framed Glass Block Windows
Framed Glass Block Windows
Crystalok™ windows are intended for new construction or similar applications where you have access to the wall framing from the exterior.  These sing-piece units are factory assembled and sealed to the highest standards.  Corners are mechanically welded rather than keyed and glued like you may find in other similar products.
Crystalok™ vinyl framed glass block windows are made from real glass block, not the acrylic blocks you might find on the market.
The Crystalok™ frame has a 1.25" wide nailing fin around the perimeter with pre-punched holes every 6" for a secure installation.   The integral "J" channel makes finish siding a breeze!
CrystaLok Frame Colors
Crystalok™ windows are available in two frame colors – White and Clay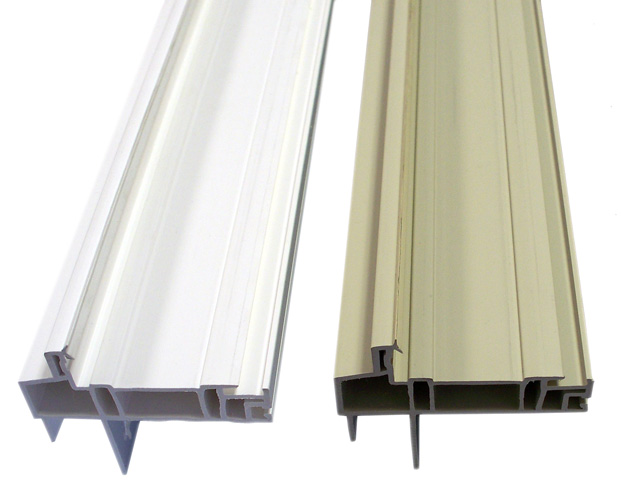 CrystaLok Window Glass Block Patterns
Standard Series Crystalok™ windows are made using 2" thick real glass block.  There are two patterns to choose from – Wave and Ice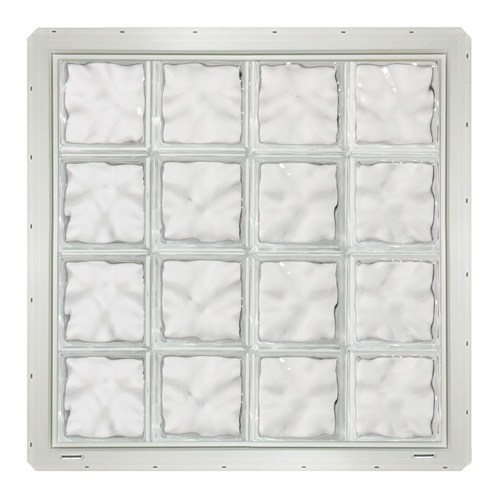 Wave – Maximum light, Medium privacy
(Shown in White Crystalok™ frame)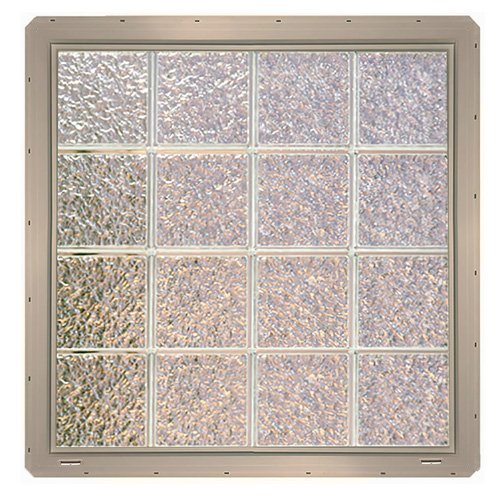 Ice – Medium light, Maximum privacy
(Shown in Clay Crystalok™ frame)
Designer Series Crystalok™ windows are made using virtually any of the 3" thick blocks you find on this site.  Including the 3" Thinline Collection, Pegasus Collection, and Basic Collection.
The benefit of the Designer Series Crystalok™ windows is broader selection of block patterns from the Basic Collection, or a wider variety of available sizes from the 3" Thinline Collection.
You may download the Crystalok™ window brochure
Crystalok™ window measure guide
Crystalok™ window install guide
For more information about Crystalok™ windows or to place an order, contact us
There is no better name in Glass Block. Cincinnati Glass Block provides block, installation, & consulting/design. For contractors we offer training classes. Contact us now and see how Glass Block can improve your home or business.