Waterproof Tile Backer Boards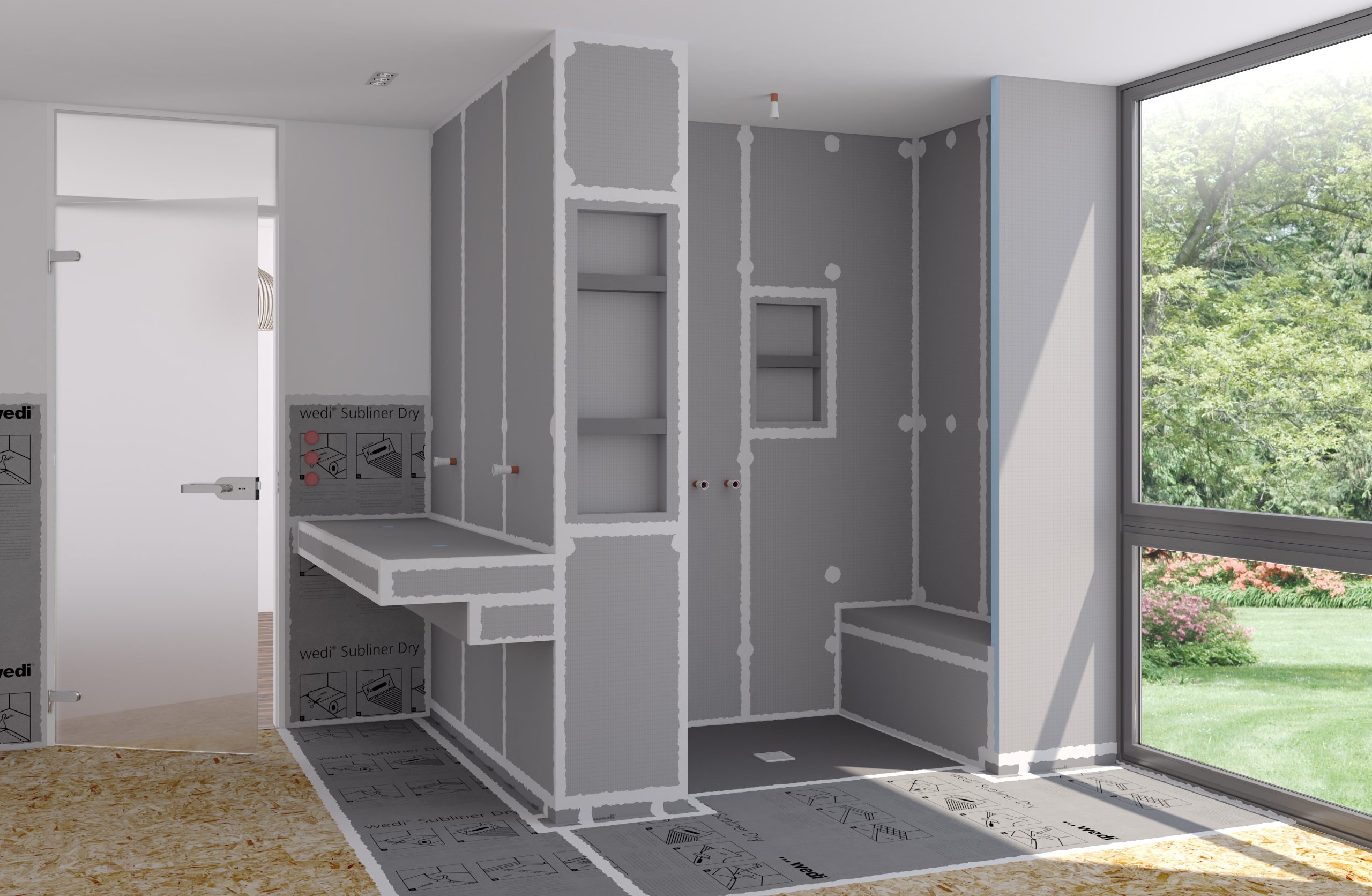 About Wedi Shower Systems
Wedi's core foam is the waterproofing component of the system.  Unlike other systems, there is no need for futher topical waterproofing like a sheet membrane or a liquid applied material. Wedi gets you from framing to tileable surface in a fraction of the time it takes for other products.  With wedi, you're installing tile the same day you installed the building panels.
The core of the building panels is wedi's proprietary extruded polystyrene (XPS) foam.  The blue foam is the waterproof component of wedi's building panels, bases and other accessories.  Extruded polystyrene is a closed cell foam not to be confused with expanded polystyrene (EPS) foam which is an open cell foam that in most cases requires additional waterproofing.
The panels are reinforced with a fiberglass mesh and coated with synthetic polymer resin mortar giving them their strength.  And since the resin coating is mortar based, thin set mortars will reliably adhere to them.
Quick Specs on Wedi
100% waterproof due to its XPS foam without the need for topical coatings like cement boards.
100% mold and mildew resistant
High insulation properties with an R-Value of 4.3 per inch of thickness.
Extremely light weight at a little over .5 pound per square foot (1/2" thick example)
Easy to cut with a utility knife – score and snap like drywall without the mess of cement boards.
Available in a variety of sizes suited for many applications from residential to commercial.
Available sizes:
1/8" thick x 2' x 4'
1/4" thick x 3' x 5'
1/2" thick x 3' x 5'
1/2" thick x 4' x 5'
1/2" thick x 4' x 8'
5/8" thick x 4' x 5'
3/4" thick x 4' x 5'
1" thick x 4' x 5'
1 1/2" thick x 4' x 5'
2" thick x 4' x 5'
Planning a heated floor in your bathroom?
Data Sheet:  <Link to file> or embed on page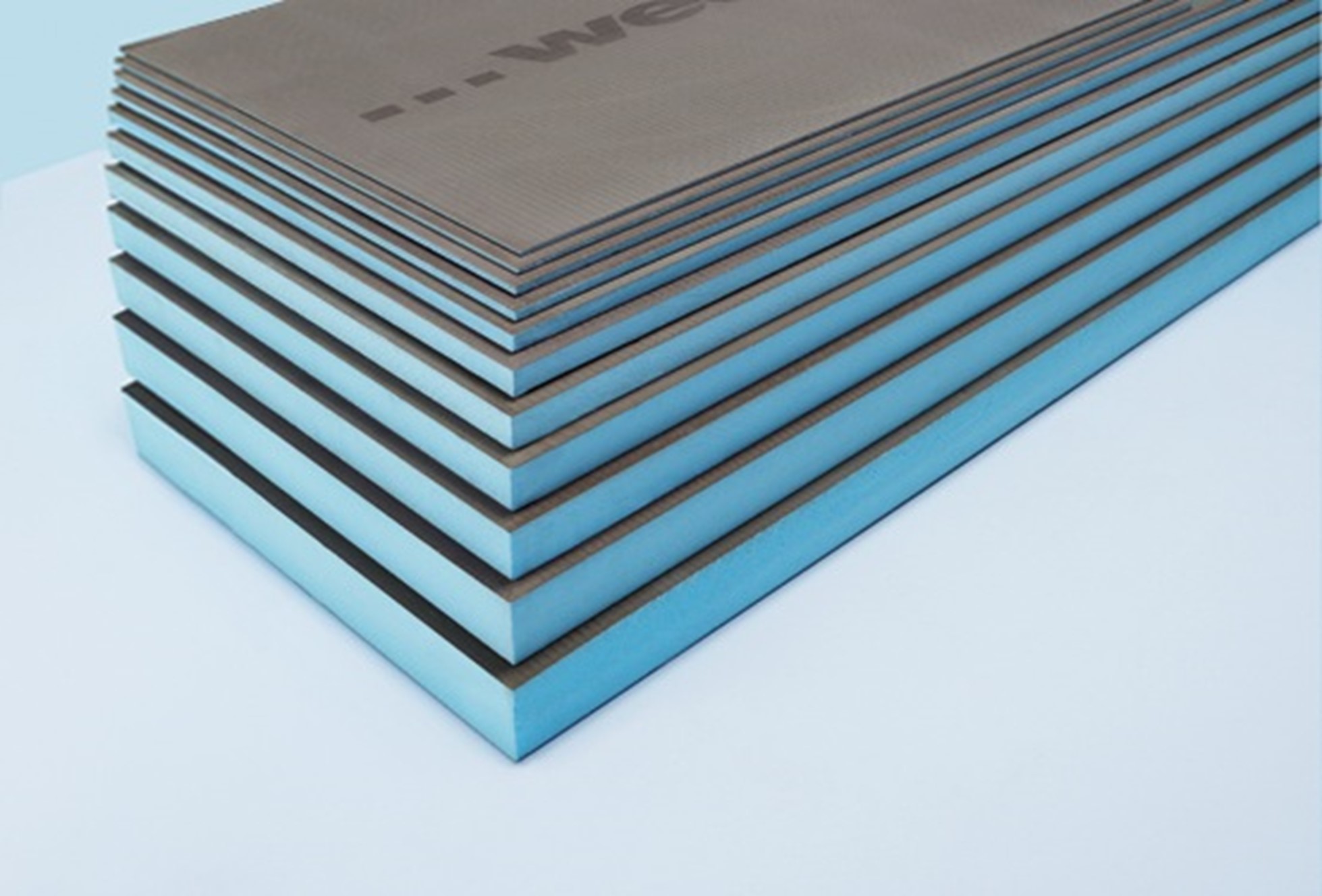 wedi® Building Panels as underlayment
Building Panels aren't just for walls!  There's good reason to use them as tile underlayment in your bathroom as well.
The boards are rated for High Traffic Commercial applications, and they have an R-Value of 4.3 per inch of thickness.
In addition to making your floor waterproof, wedi® Building Panels have an R-Value of 4.3 per inch of thickness and they're rated for High Traffic Commercial applications as underlayment.
This means if you're bathroom is over a garage, crawl space, or unconditioned basement, the insulating properties of the Building Panels will help keep the cold from affecting the tile on your floor.
Are you using an electric or hydroponic floor heating system?  The wedi® Building Panels will help isolate that cold room below from the tile in the bathroom and help your floor heat system operate more efficiently.
Energystar Statement – Thermal insulation of wedi product system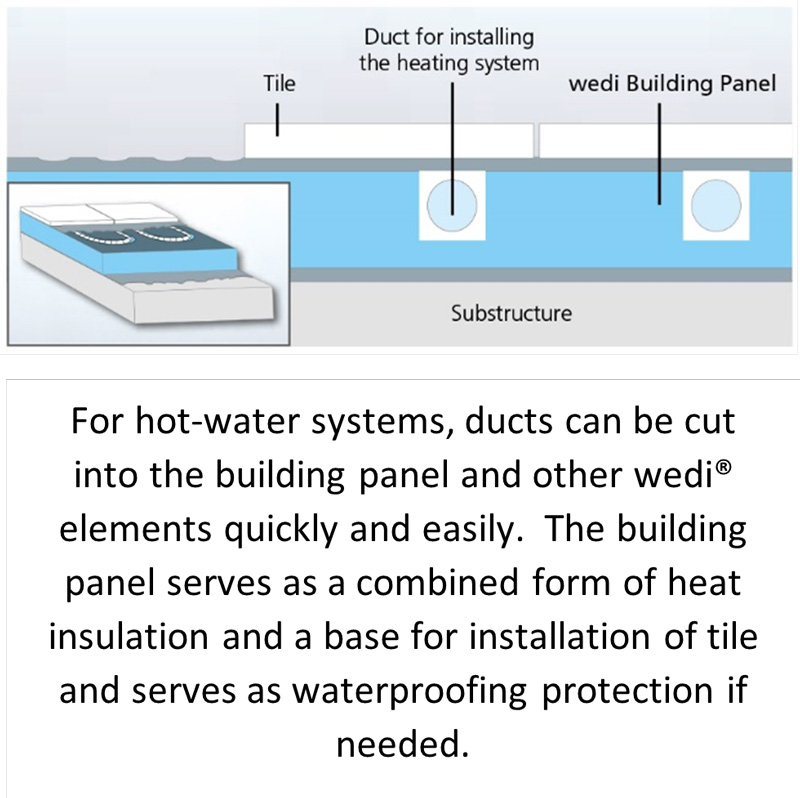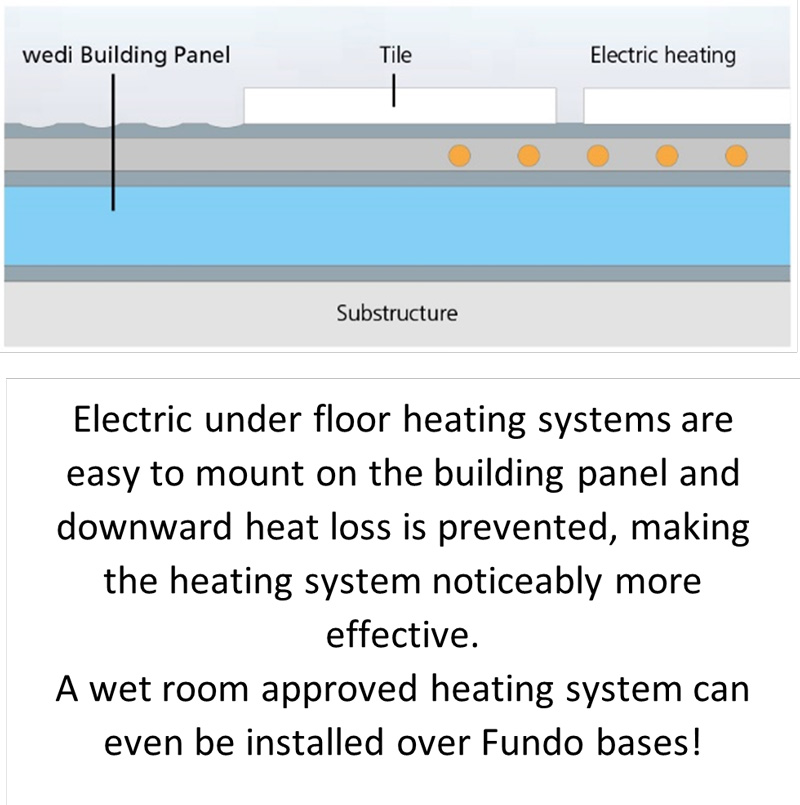 There is no better name in Glass Block. Cincinnati Glass Block provides block, installation, & consulting/design. For contractors we offer training classes. Contact us now and see how Glass Block can improve your home or business.